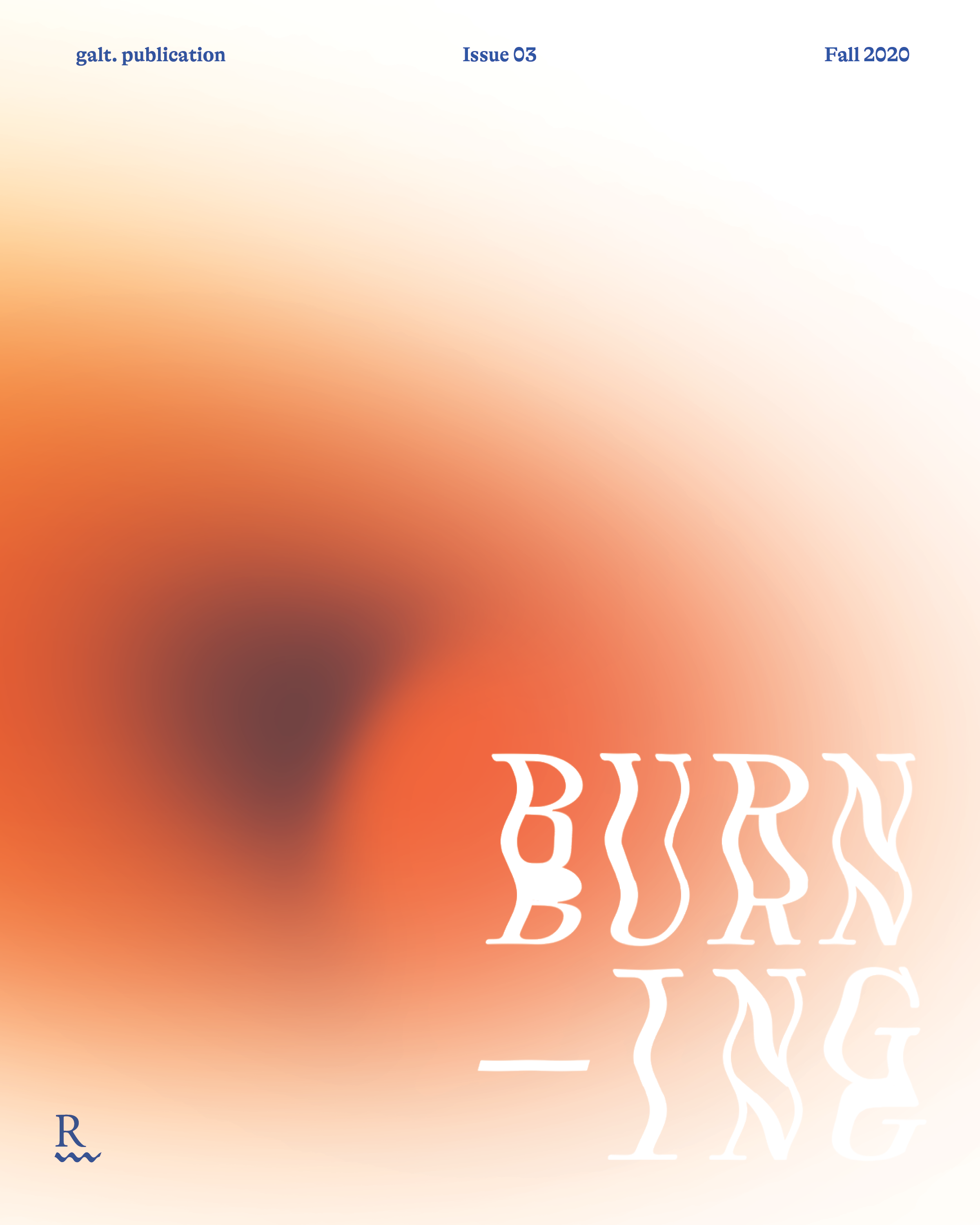 Edited by Titizian, Clarke-Hicks, Brownlie, Ogbu, Kim, Dawson, Supryka, Cao
Riverside Architectural Press
Softcover, 2020
ISSN 2561-7826
Purchase Book
galt 03.
Burning
2020 is unlike any year we've seen before.
The entire world is battling a cataclysmic pandemic, Siberia reported record-breaking heat waves, Australia was engulfed in bushfires, San Francisco's sky burned orange, all while Canada's last fully-intact ice shelf collapsed. Against this backdrop of increasingly severe climate change, the globe is witnessing one of the largest civil rights reckoning in living memory. It's clear that the time to design for change is more urgent than ever—but how do we do it best?
We must question the ways in which architecture is discussed, taught, practiced, built, and operated. Are these responses an extension of current tools, methods and pedagogies—or a departure from them altogether? By curating the work of students and professionals across Canada, galt. explores how we design for change and, more importantly, to what (or whose) end.
Thus, issue three of galt. positions the design profession as an agent of social and climatic change while its accompaniment here & now dissects and addresses its systemic complacency.
galt. is a student-run, peer-reviewed annual journal dedicated to publishing student work that engages with the contemporary architectural discourse. Curated by a collective of students from the University of Waterloo School of Architecture, it brings together the voices of students at schools of architecture across Canada with those of designers, activists, professionals, and academics.